Playing Days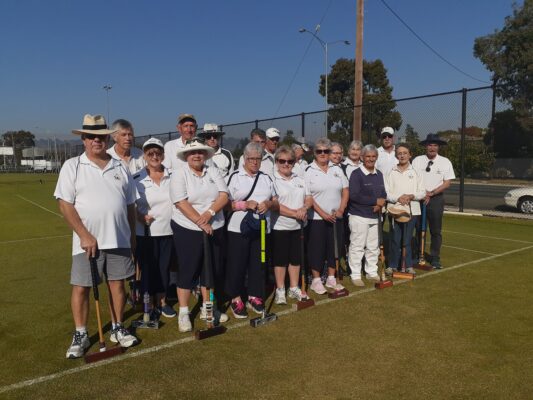 Come along for sessions on Tuesday, Thursday and Sunday mornings.
Three games are played which include morning tea. On the last Tuesday of each month we also have a sausage sizzle after play.
Starting times in summer are 8.00am for an 8.30am start and in winter, 9.00am for a 9.30am start. Club competition day is Tuesday and scores are published in the Border Mail and on this website.
We also have a Monday afternoon session. Play in summer starts at 4pm and in winter at 1pm. Twilight croquet is also occasionally played during summer.
We welcome visitors from other clubs. The club charges a fee of $7, which includes a mallet if required.
Requirements
Members and visitors are required to wear flat shoes when playing the game to avoid damaging the courts.
Coaching
Tuition and coaching in Golf Croquet is available from accredited State coaches. Coaching sessions for members are also held throughout the year. Click here to learn more about Local Croquet Coaches.
Facilities
We have the use of the Wodonga Tennis Centre clubhouse which includes kitchen facilities for morning and afternoon tea. In addition, there are several sheltered outdoor areas with wide views of the playing courts.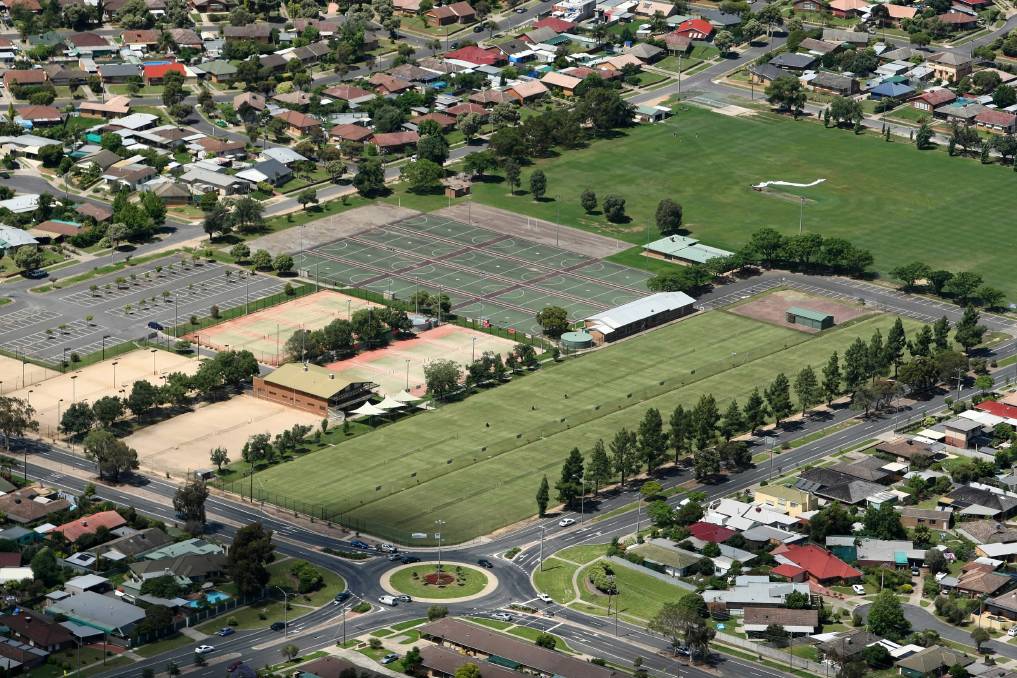 The Wodonga Tennis Centre
Pristine Grass Courts for Croquet play all year round!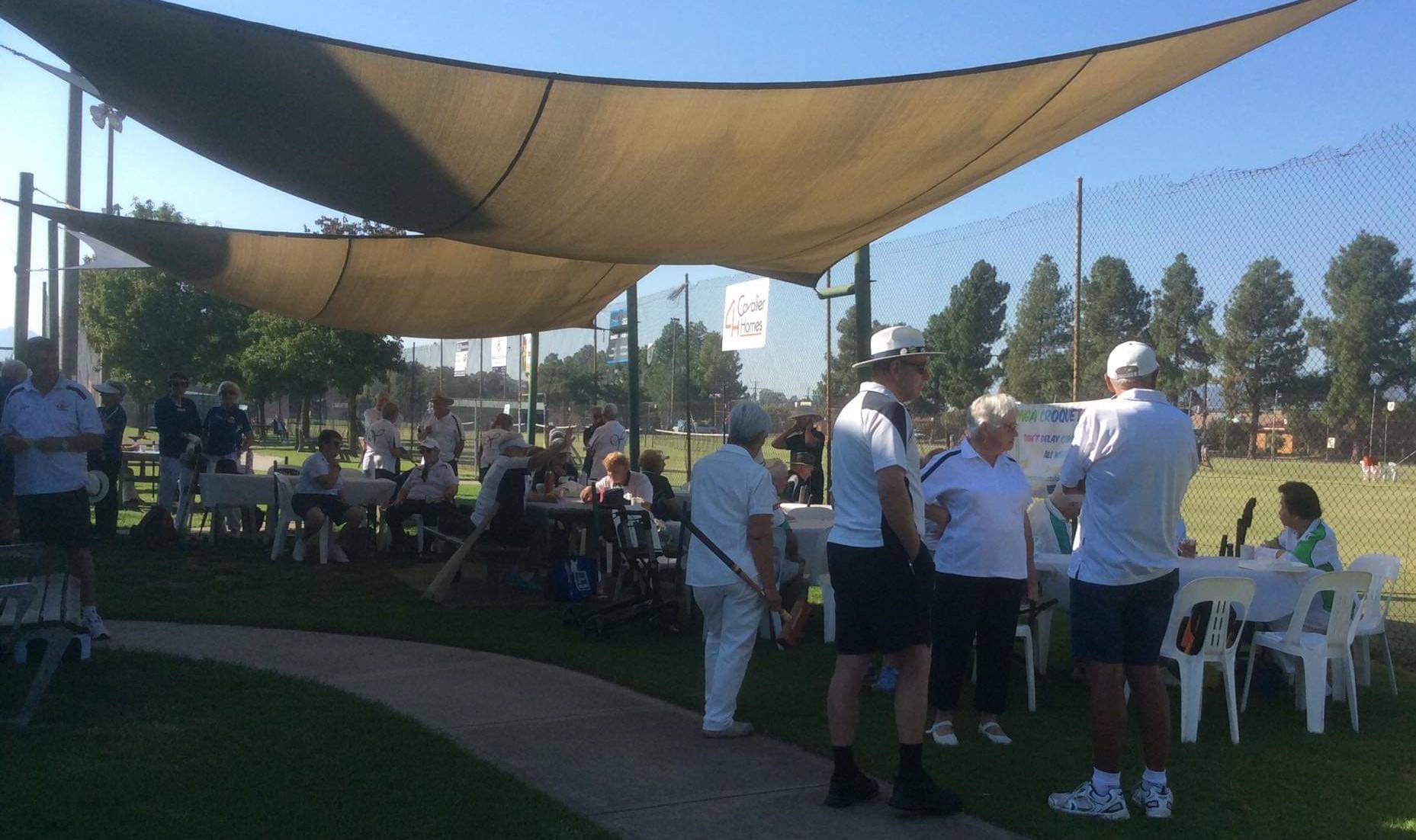 Sheltered Outdoor Areas
TIme for break between rounds